With our iDMS platform, your dealership can improve each facet through combining all the tools you need into a single platform.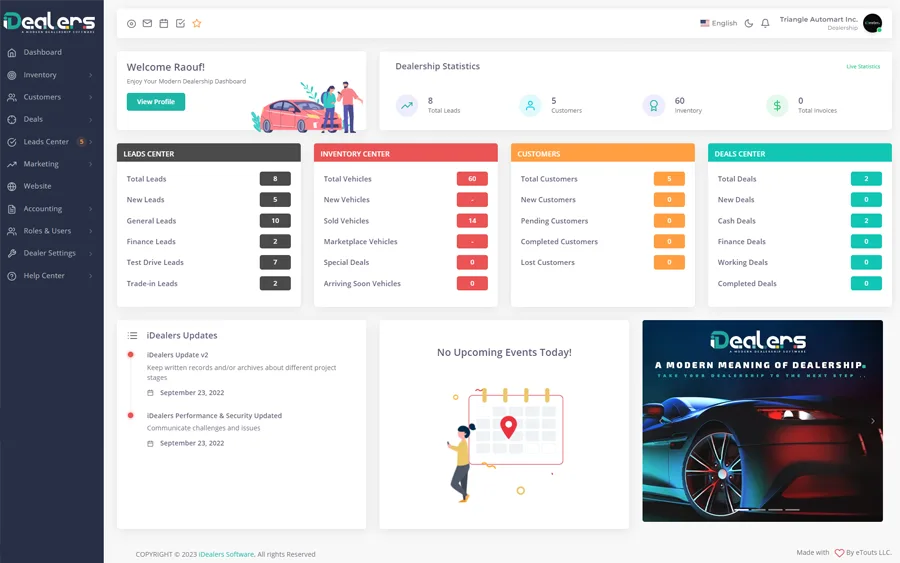 With our DMS solution, your business can improve each facet through combining all the tools you need into a single platform. With all the daily transactions, your dealership encounters in one place, you can more easily run your business with iDealers.
Through the software integrations available with a DMS, dealers can manage their entire business in one cloud-based dealership software application allowing business owners to more easily monitor all dealership operations and see the big picture more clearly.
Your success depends on all departments of your dealership. Hence, we have developed a platform that combine all your business aspects in one place, we are able to provide you accurate data regarding the reporting system, billing, accounting system, inventory management, and CRM.
The best part for manage and monitoring your deals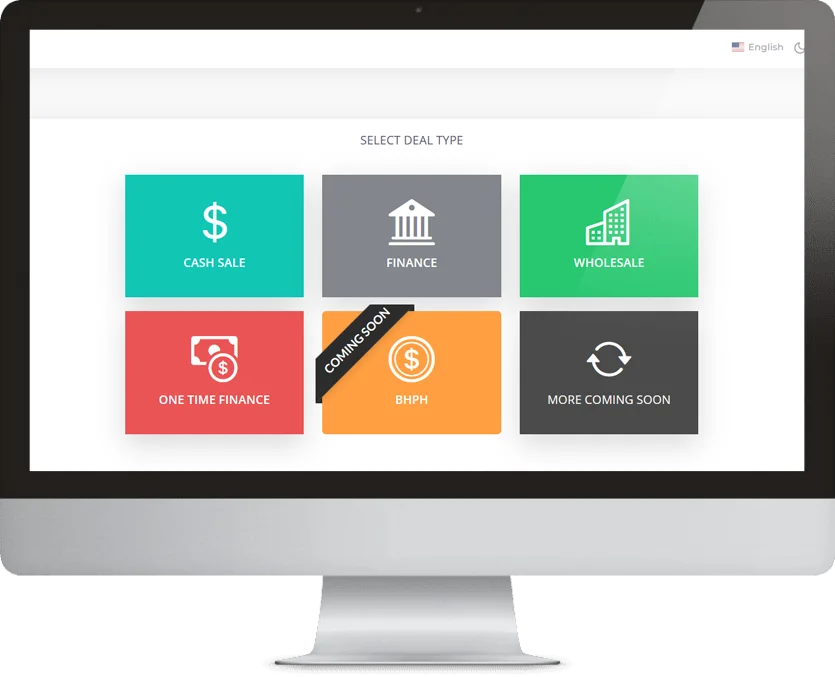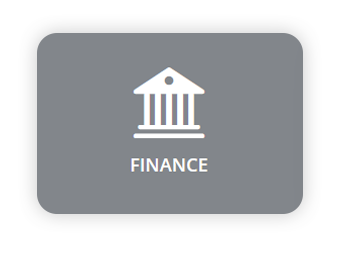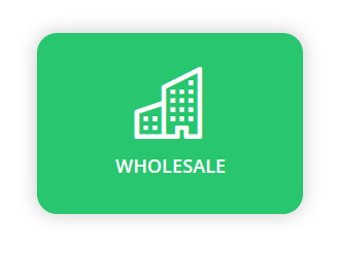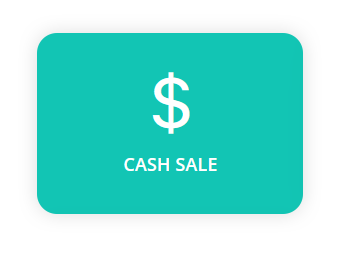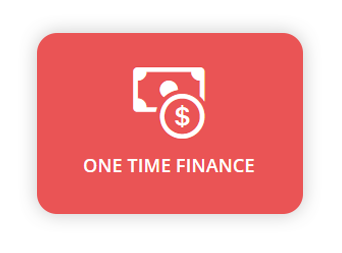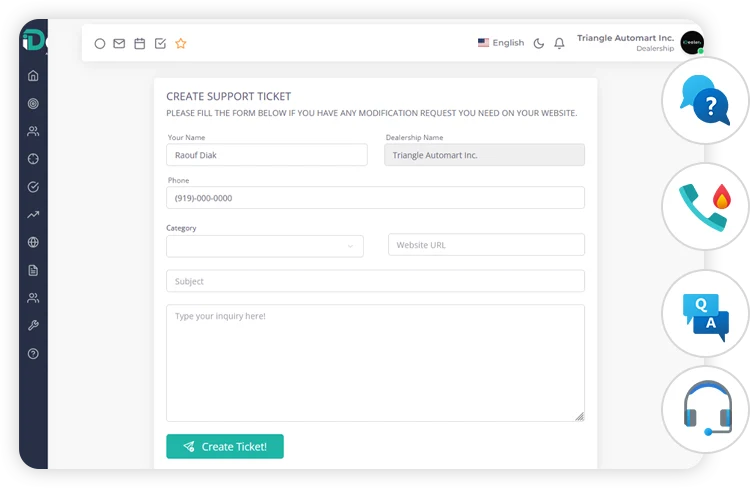 The best way to get your questions answered is by browsing through our knowledgebase. We've put in a lot of time and effort to make tutorials, user guides, and product white papers that will help you understand how to use our software with ease.

If you do still need help though, we have 24/7 support waiting for your call or email.
iDealers Software offers quick, hassle-free, and confidential credit approval without impacting a credit score. iDealers Software will offer to your dealership the financing tools that you need without delay.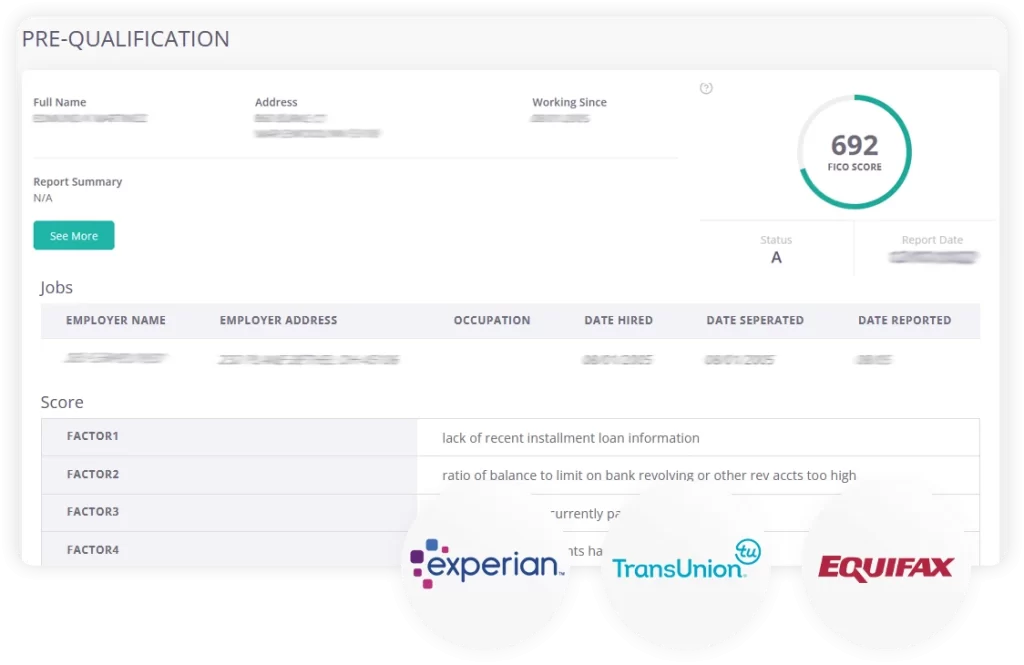 Increase your revenue With iDealers software
Generally, dealership reporting directs to any system that can provide you the most visible potential view of how your business is running. Our reporting system is doing this job by dragging the data from all departments and placing it in one potential place. Hence, dealership reporting generates a single source of truth that you head to for better and clear insights for your business.
Dealership reporting is highly important for your business to be improved, as we also believe the reporting system keeps you ahead to the competition.
Tracking the vehicles as they go to service, refurbishment to monitoring aftermarket sales, so that every manager of a dealership has to make a decision that could have an impact for car profitability, our system provides information needed to take the right decision, for instance reporting can show you how close you are to hitting the manufacturer target. this also will sway to accept a deal to hit these targets and also unlocking additional bonuses.